The Cf Compagnie fiduciaire group has existed in Geneva since 1991, when current founding Partner Christian Furrer founded our first entity, Cf Compagnie fiduciaire de gestion sa.
The group has grown steadily since then, yet remains a manageable size with 17 employees.
Since 2019 we have been operating under three separate entities:

Cf Compagnie fiduciaire de gestion sa
This company has been created in 2006 and is based in Geneva. The company also has desks in Coppet and Aubonne.

Cf Compagnie fiduciaire de révision sa
Incorporated in January 1991, the company is based in Geneva. Our entity is focused on external auditing activities.

Cf Audit et Compliance sa
This entity has been created in 2019 and it mainly offers services in AML auditing, this company joined the group in 2019.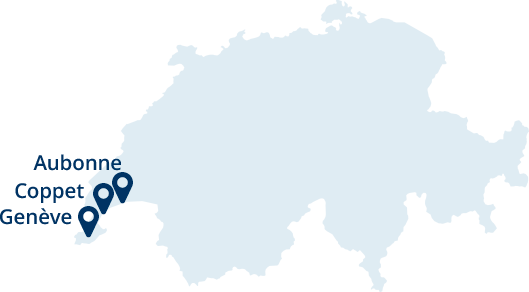 A tough network in Geneva and Vaud, a member firm of Expert Suisse
Our seniority, as a testimony of our quality, we have accumulated a wealth of experience. This is reflected in our high fidelity rate among our clients, who often go on to recommend us.
Our employees have built up an excellent network of contacts with various administrative offices, law firms and notaries, enabling them to handle specific requests in a direct and efficient manner.
These contacts are distributed throughout our staff, a multidisciplinary team with a very low turnover rate. Our clients therefore have a dedicated account manager as their direct point of contact throughout the relationship.
Finally, our size gives us a wide range of competencies, enabling us to offer personalized services at an attractive price.
Since many years, we are in relation with:
lawyer offices based in all Swiss area.
notary offices for all the Romandie.
fiduciary firm actives in trading, financial market and local small and medium entities.
Swiss and foreign companies specialized in administration and management for foundation, trust and family office.
independent wealth managers.