Cf Compagnie fiduciaire du Léman sa in a few words…
This entity has been created in 2013 in order to bring us closer to our clients in Vaud. According to this will of local inking our company offers traditional fiduciary services with the assistance and competencies of CF Compagnie fiduciaire group.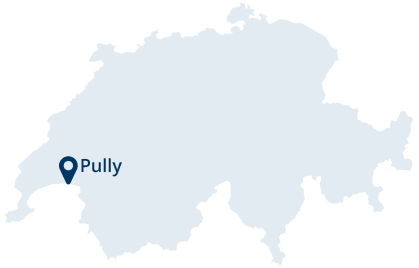 Accreditation
All employees have a lot of experiences and they have developed specific competencies in their domain, in accounting, tax, wages and company's management.
Our clients
Our clients are mainly economic stakeholders in Vaud Canton as independent, small and medium sized entities or more significant companies active in services and industry.
Physical persons are also assisted by our company for the assistance in tax declaration and specific tax advices.
Cf Compagnie fiduciaire du Léman sa has a direct contract with its customers in Vaud. The company is assisted with all the competencies available in CF Compagnie fiduciaire group in order to offer a large set of services to its clients.

Accounting
Administrative tasks
General accounting
Account receivables accounting
Account payables accounting
Securities accounting
Financial statements establishment
Wages and social charges management
Withholding tax treatment

Tax statement for physical person
Tax statement for legal person
Real estate taxes
Tax and wealth planning
Advice and assistance for VAT
Tax ruling

Management advice for companies
Incorporation of company, start-up
Budget, business plans
Financial planning
Company financial consolidation, liquidations
Real estate services
Donations, inheritance, trusts
Family office management
Business valuation
Legal adress
Director mandates
Testamentary executor